Duffel Blog Presents: Space Force field tips for lunar transport shuttle
CAMP ARMSTRONG, The Moon – Countless back-and-forth shuttle convoys have become the norm as troopers take on the herculean task of standing up the first Space Force moon base. To better prepare future space troopers, pioneers from the First Brigade Space Combat Team (1BSCT) have offered their valuable observations and tips on their workhorse transport shuttle.
Meet the S1078 Lunar Military Transport Vehicle (SLMTV):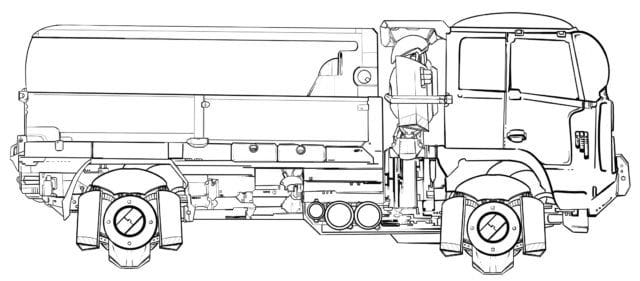 Many aspects of the SLMTV should be familiar to anyone with prior military experience. The similarities were designed to ensure that enlisted troopers with a traditional diver's license could become certified with minimal training. While the SLMTV appears to only have minor cosmetic differences compared to the terrestrial variant, there are some major upgrades:
– AM/FM radio with compact disc player (10-second skip protection)
– Hybrid electrogravitic/space diesel engine technology
– Dual climate control (cabin only; rear has two settings—95°F or 45°F)
– Tractor beam winch and trailer hitch
– Auto-extending, rear loading ramp
– Interior, artificial gravity system
Notes from the field: Initially, the auto-extending loading ramp appeared to eliminate the injury risk from personnel climbing into or jumping out of a tall shuttle bed. When wearing spacesuits, however, the ramp is too narrow and troopers are just as likely to injure their ankles with a slip. Additionally, there's no way to deactivate the auto-extending ramp, even in space, which poses a bigger hazard if floating troopers exit at the wrong angle.
Another issue brought up by 1BCT troopers is the artificial gravity system. The exterior, Boeing-designed sensors are prone to malfunction. An object impact to a thruster from any space debris larger than a potato (or a jettisoned, urine-filled Gatorade bottle in one case) can cause a sudden gravitational reversal which is the equivalent of a vehicle rollover.
In times of emergency, troopers have also observed that regular diesel fuel works exactly the same as the exponentially more expensive space diesel. Some even claim that regular diesel actually improves SLMTV performance.
Space Force troopers signing equipment hand receipts are advised to be diligent with accountability since SLMTV basic issue items (BII) carry a larger sticker price than the BII of Earth-bound vehicles.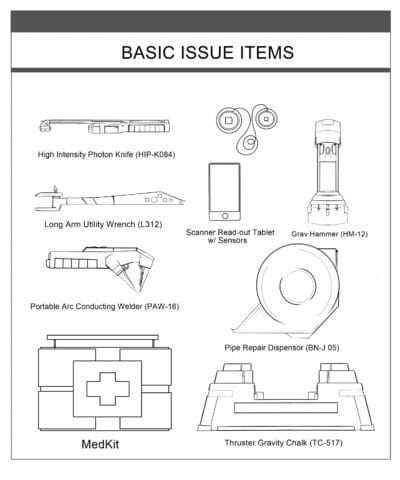 To prevent theft, many units have spray painted their colors and stenciled their vehicle numbers onto their BII. In the event BII goes missing, units can simply "field procure" items from a nearby shuttlepool and re-paint/re-stencil as required.
Special thanks for artwork by Drew Rocker