The Hottest Sergeants Major of the Army, Ranked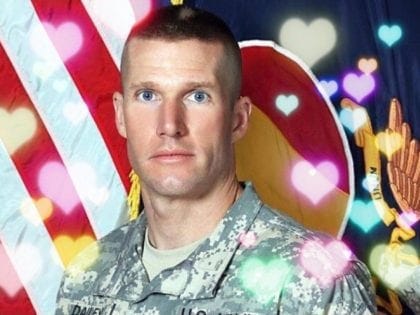 Sgt. Maj. Daniel A. Daily took his oath of office Jan. 31, becoming the youngest, hottest, Sgt. Maj. of the Army since the position was created in 1966.
Every Chain-of-Command Display across the Army is getting a little more delicious as Secretary of the Army John McHugh's surfer-boy tan gets some company and competition from "Dreamboat" Daily.
Certainly an SMA for the Facebook age, those baby blues are sure to get a few likes. He's an easy choice for #1.
#2 — Silas L. Copeland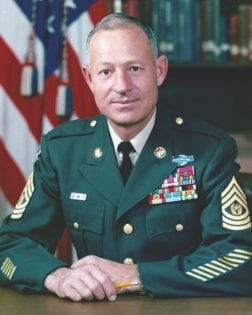 1970-1973
Doesn't this silver fox just look like he'd listen to you and rub your feet? Check out that Bronze Star Medal with a V device and four oak leaf clusters. If we were in high school, he could have my V-device, if you know what I mean.
#3 — Kenneth O. Preston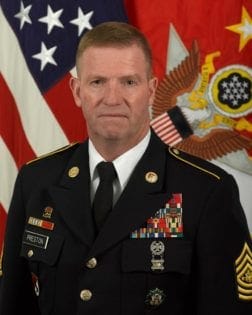 2004-2011
Kenneth O. Preston is the Army's longest-serving Sgt. Maj. of the Army. I think we all appreciate a man with endurance. Just because I like a Citizen Soldier (I'm looking at you, SMA Jack Tilley) doesn't mean I want a minute man.
#4 — William O. Wooldridge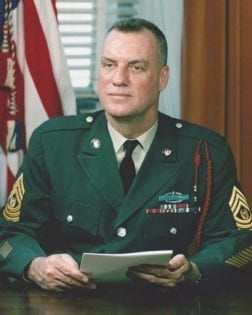 1966-1968
Ever have trouble deciding between the brains and class of the Air Force and rugged boyish charm of the Army? Look no further than the first SMA, whose Air Medal has five Oak Leaf Clusters. If that's not enough, the Belgian Croix de Guerre says, "I'd invite you to my hot tub and share a framboise lambic with you."
He may have been under investigation from the Department of Justice for taking kick-backs in the Non-Commissioned Officer Club system in Vietnam, but he could take me to the club any day.
#5 — George W. Dunaway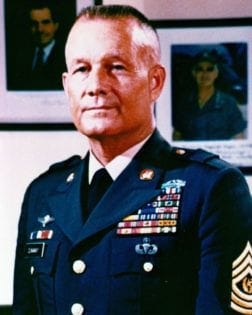 1968-1970
SMA George "Runaway" Dunaway can run away with my heart. He's a two all around: Second SMA, two Combat Infantry Badges. Girls love to have a CIB for each hand.
#6 — Gene C. McKinney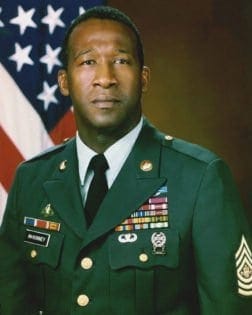 1995-1997
SMA McKinney, I know that you had your problems with sexual harassment that led to your resignation, but if you're reading this, call me. You can't harass the willing.