Obama Calls On ISIL To Carry Out 'Moderate, Inclusive' Beheadings
THE WHITE HOUSE — In an interview with 60 Minutes on CBS that aired Sunday, President Obama called on the leaders of ISIL, or the Islamic State of Iraq and the Levant, to exercise more moderation and inclusivity in their beheadings of infidels.
The president was responding to a question from 60 Minutes correspondent Steve Kroft, who asked whether the administration was specifically addressing the beheadings and mutilations of thousands of Yazidi, Kurdish and other minority groups in northern Iraq and eastern Syria.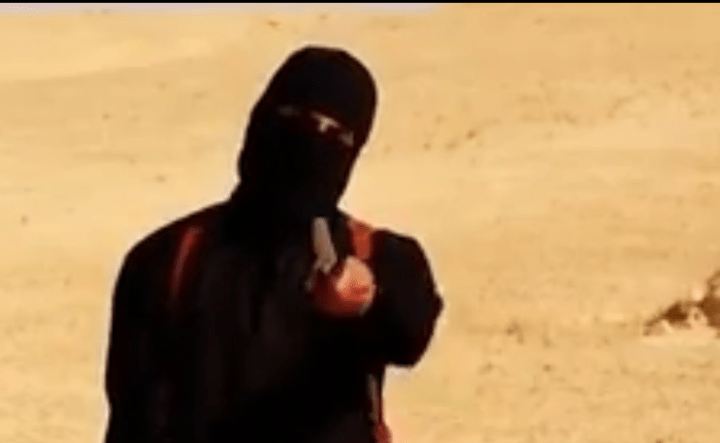 Obama insisted that his administration is taking firm, decisive action to resolve the situation and bring peace back to the region.
"As I've always said," Obama asserted, "we need to make sure that the victory that I won in Iraq when I ordered our troops out of the country in 2011 was not in vain. Except, remember, I didn't actually order the troops out. President Maliki wanted us to leave, and I had no choice, even though he said he would sign the immunity order. But that's neither here nor there."
The president continued: "To, uh, to that end, I have launched a vehement Twitter campaign calling on ISIL to stop beheading and torturing so many Christians and minorities. Maybe spread the love to some Jews or Turks and other groups. These folks … [if] they can chop people's heads off, maybe they can start tryin' to be more fair about it."
"Let me be clear: I call on ISIL to be more moderate, more inclusive, and more evenhanded in their beheading operations," added the president. "As I said when I was awarded my Nobel Peace Prize — for, uh, something — moderation and diversity are the highest things to which you can aspire. This is true whether you are an ISIL freedom fighter, or like me, a great strategist."
ISIS leaders responded via social media, surprisingly accepting Obama's guidance, and pledging to be more inclusive in their visitation of unyielding Sharia justice upon deserving infidels and heretics.
"President Obama, Peace Be Upon Him, has spoken a great truth," said Maj. Amal Hassuun, a Yemeni-born ISIL commander who graduated from Command and General Staff College at Fort Leavenworth, now residing in London.
"He is right," Hassuun continued. "We have unjustly spared the infidel in places like Mosul and Tikrit. And we have failed to capitalize upon our seizure of MANPAD weapons in order to shoot down the shiny metal jinn that carry apostate capitalists over our holy skies. From now on, we will apply Allah's beneficent justice much more equitably. GO ARSENAL!"