Taliban confirms they won't visit the White House if they win the War on Terror
SHARANA, Afghanistan—Mohammad Omar confirmed in a press conference on Wednesday that the Taliban will not visit the White House if it wins the War on Terror. Omar cited numerous inflammatory tweets sent by President Donald Trump and the Taliban's general "Death to America" stance as his reasons for not going.
"I'm fighting for a fundamentalist Islamic state and I don't feel like this administration supports that" said Omar. "If any of the other fighters want to go, that's their choice but they should think long and hard about how I'm going to murder them when they return before they make that call."
The stance is hardly a surprise for Omar who is a career terrorist known for burning the American flag while shouting "Death to America" and firing an AK-47 into the air during the National Anthem. Trump has gone on record stating that he finds some of those actions unpatriotic.
"Obnoxious Omar is very stupid," Trump tweeted last April. "Very bad terror cell leader. Very bad. His cell all killed themselves. Disgusting!"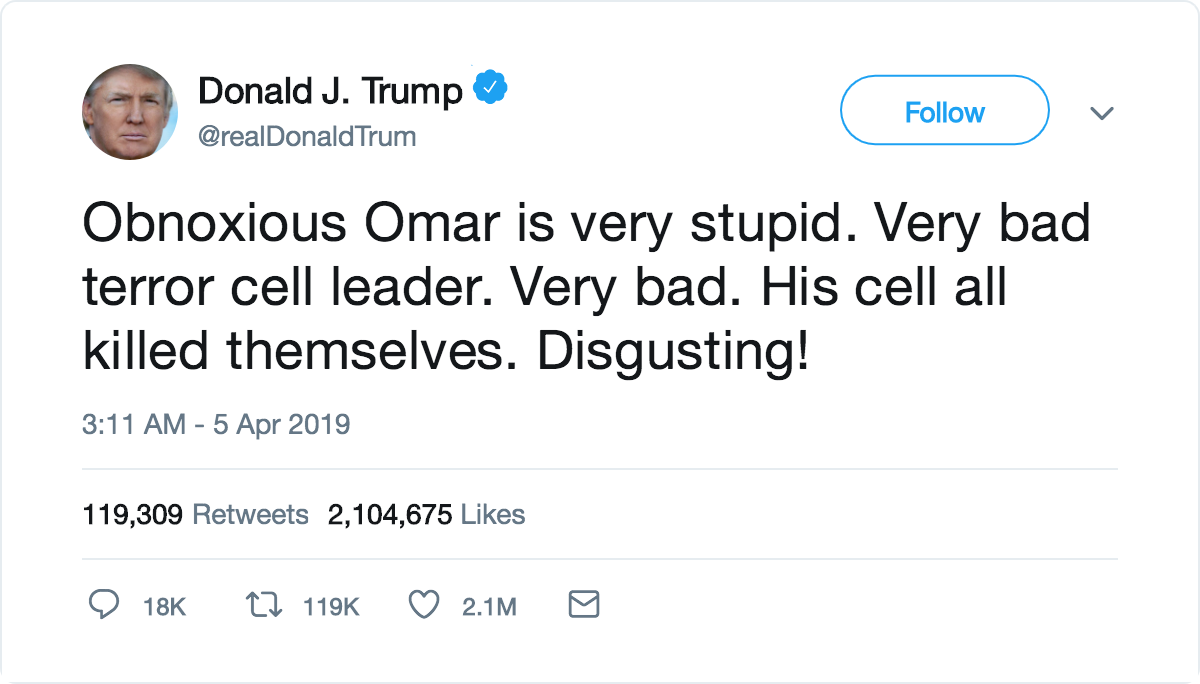 While Omar went on to praise some of the progress the current administration has made on rescinding LGBTQ rights and putting people in cages, he was adamant that America remains the Great Western Satan.
"Plus Trump is doing his fast food thing for people who visit now and living in Afghanistan, I've got enough diarrhea as is," Omar added.
The President was furious at the preemptive refusal, taking to twitter to remind Omar that he "should win before he talks." He went on to state that he was thinking of inviting the Afghan National Police instead.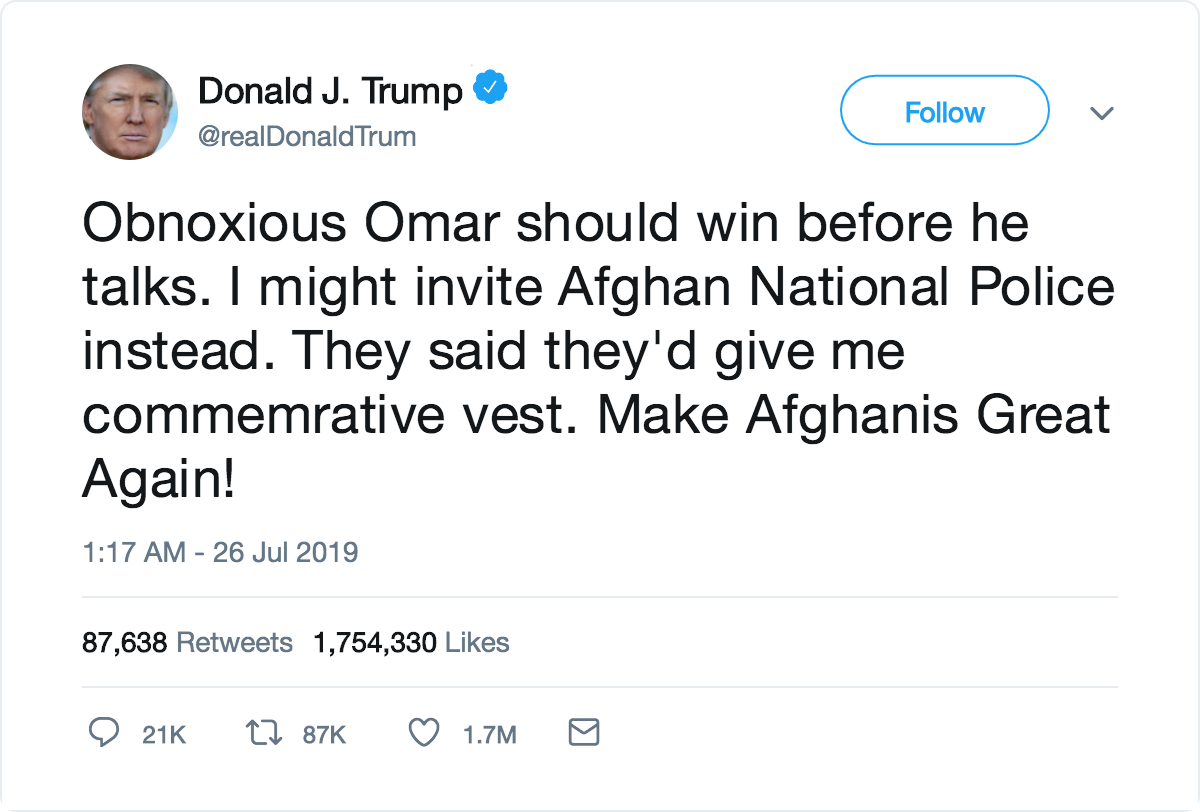 The President further outlined the things he has done for the Taliban and Omar specifically citing the role he's played in destabilizing the region and opening up Taliban leadership positions via drone strikes though critics claim the real credit for those actions belong to the previous two administrations.