'War (What is it good for)' singer admits war actually quite good for boosting economy, creating jobs
LONDON — Nearly 50 years after the release of his counterculture number one hit "War (What is it good for)," unearthed notes from singer Edwin Starr's estate reveal that he actually believed war was "quite good" for boosting the economy and creating jobs, sources confirmed today.
Although the song, written by Norman Whitfield and Barrett Strong in 1969, was one of the most popular anti-Vietnam War songs of the era, Starr admitted in his private notes that there were some technical inaccuracies in the lyrics.
"While there are certainly many aspects of war I don't like, my initial assessment that it is good for 'absolutely nothing' was a bit misguided," Starr, who died in 2003, wrote in his personal diary. "I now realize that, despite war's shortcomings, it plays a vital role in the economics of our country."
Starr's diary went on to say that when he initially performed the song in 1970, statistical data about job creation in the defense industry was not yet available. Nowadays, he said, defense giants like Lockheed Martin and Raytheon provide stable, well-paying jobs to thousands of Americans across the country.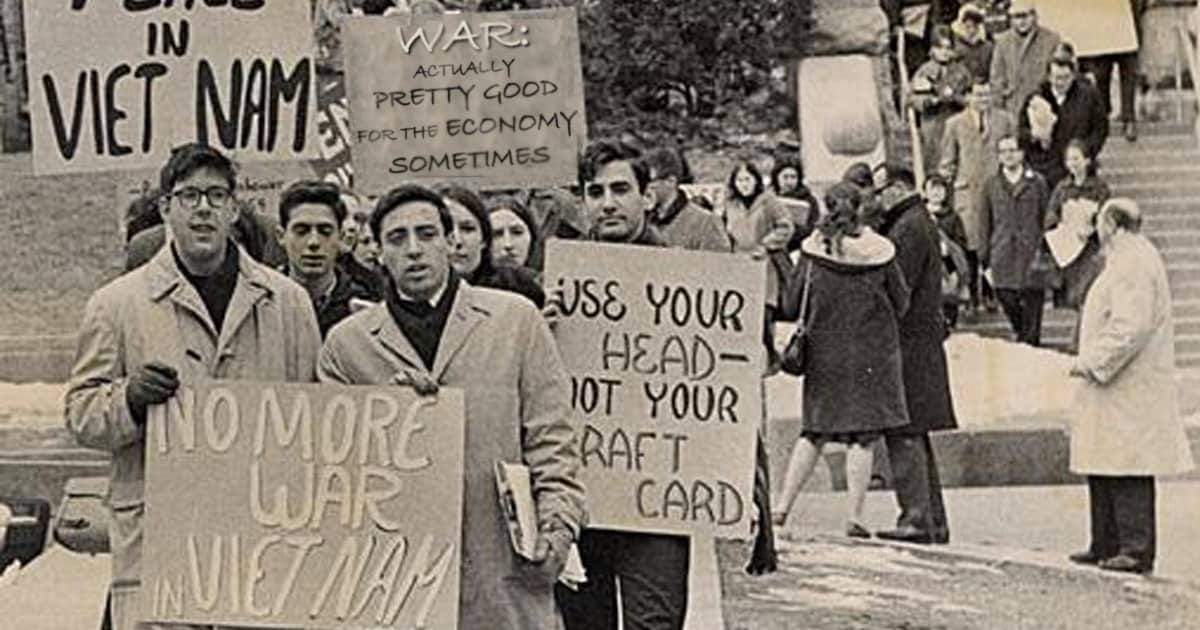 "I'm still totally against the whole 'death and destruction' part of war, but from a commercial point of view it kind of makes sense," the diary went on. "I would never have had the success I had if it weren't for war."
His diary went on to reveal more verses to the song that expand upon the various fiscal benefits of war which did not make the final cut.
"It ain't nothin' but a heart breaker," goes the second verse, "but it is quite effective at reducing the bottleneck in entry-level civilian employment, oh-oo-oh yeah."
"Lord knows there's got to be a better way, whoa-oo-whoa, ya'll," Starr sings at the end of the song. "But, for now, war seems to lead to technological innovation and a sense of national unity and community involvement unequalled during most other periods in our history, good Lord, yeah."
Dirty contributed reporting.