We got drunk with Jim Mattis. Here's what he told us.
Dick Scuttlebutt is Duffel Blog's Roving Mattis Correspondent. He has degrees in Mattisology, Mattisonomy, and Chaos Theory from East Dickhole State University. Go Manticores!
Duffel Blog recently sat down for its first exclusive interview with James Mattis since he assumed his current role as Secretary of Defense.
Our editor B. Gordon Willard made the enormous mistake of allowing us to pick up Mattis' meal on the corporate credit card. After buying two t-shirts, the entire Blu-Ray run of Samurai Jack, and Switzerland, we took Mattis out for a casual, low-threat interview.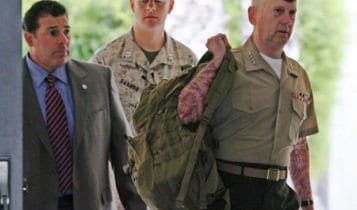 The drinks: Shiner, followed by Laphroig. "Chaos" was about four deep when we left the deli for the cigar shop, and after that, he was drinking pure Irish seaweed whiskey.
Unfortunately, the interview was so disjointed that it could not be transcribed in full. However, we decided to publish the most interesting tidbits.
Here's what Mattis told us:
"When Trump asked me to be SecDef, I told him, only if I get to wear a WWE …
Keep reading with a 7-day free trial
Subscribe to Duffel Blog to keep reading this post and get 7 days of free access to the full post archives.