Trump and Kim to face off in epic dance battle
WASHINGTON — The international nuclear feud between President Donald Trump and North Korean Supreme Leader Kim Jong-Un will soon culminate in the last remaining non-military option, with both taking part in an epic dance battle.
"I told that whacko maniac we need to settle this like REAL men – with a dance-off," Trump tweeted last night. "China's finally stepping up, and they're gonna host! Gotta love China. Smart kids over there."
In a news conference live-tweeted by Trump, Chinese President Xi Jinping announced the event would be held in the Bird's Nest, site of the 2008 summer Olympic Games.
"This'll be HUGE! China's awesome – love those egg rolls," read one of Trump's 65 tweets from the two-minute conference.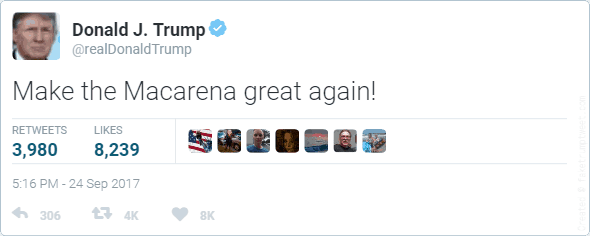 Officiating the dance battle will be former South Korean soldier Park Jae-Sang, more commonly known as Psy of Gangnam-style fame.
"Trump is an insolent barking dog, and that Psy is a puppet of the American regime! I will wipe them off the map!" responded Kim, through a spokesman.
Xi called for calm before the event, telling both sides that any missile launches, war games, threats, nuclear tests or sanctions would result in the automatic forfeiture of the right to twerk during the contest.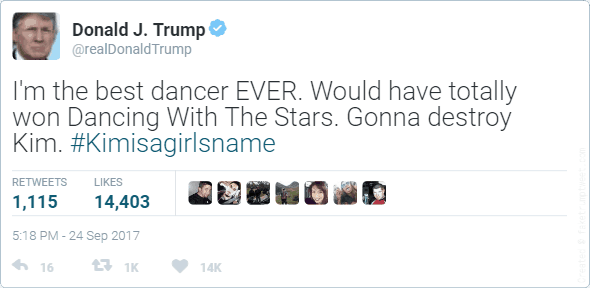 When grudgingly asked by reporters forced to attend his latest press conference, Trump told them he planned to mix some Latin moves in with a little hip hop.
"I got all the best Latinas helping me train. Those chicas are great! I love salsa. So good with chips! We have the BEST team. I'm gonna annihilate Kim in a wave of furious dance moves the world has never seen!"